Have you ever dreamt of shopping where you can earn rewards and spend extra cash without doing anything? Fortunately for you, many rewards sites appeared on the market over the last few years that can save you money online when purchasing on Amazon or another favorite shopping site of yours.
In this article, we will see what rewards sites are, how you can benefit from them, and the best ones you can find today.
Take surveys for gift cards!
Share your valuable opinions and get any of 5,000 gift cards from top brands.
What are Rewards Sites?
Rewards sites are websites that allow their users to start earning points and win different gifts, such as free products, or take a massive discount on their next orders. In return, they should be referring friends or conducting some tasks — like filling out surveys or submitting some sort of content that can help the website.
In other words, these websites offer users ways to shop smart.
But one question arises. If these sites give you freebies, how do they earn their money? Is there some gimmick? Are they scamming you? These are some of the questions we will answer below.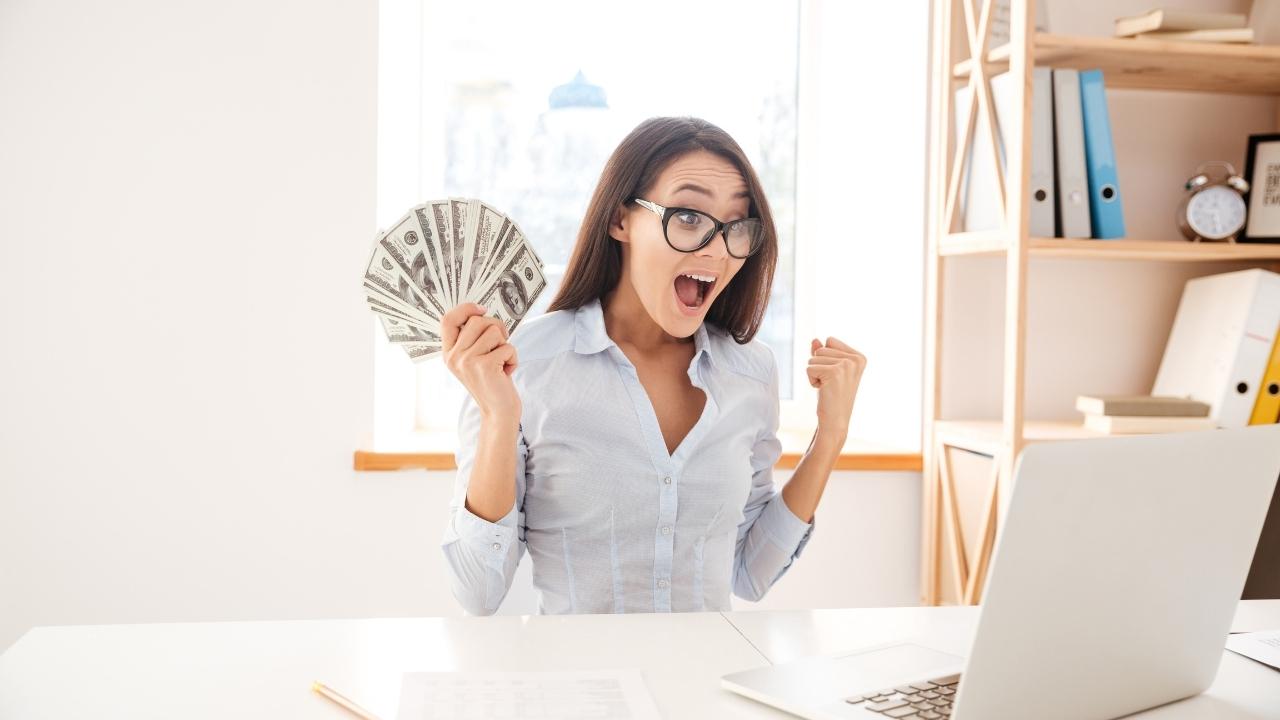 How do They Work?
Rewards sites generate their revenue by partnering with companies on affiliate terms. To make it simple, these platforms operate as affiliate websites with one key difference — they are sharing the rewards with customers.
Major brands and eCommerce marketplaces are interested in co-operating with these sites, as the latter could drive more traffic and increase sales. As a result, such businesses have more lucrative terms.
The outcome also favors the end client — they can have a decent share of the commission earned by the websites.
Customers can earn cash back for each dollar spent on these sites (learn more about how cash back works here). The good news is that users can also earn free points by taking surveys or watching videos – in other words, you're earning money by sharing your data. It all depends on the campaigns that are being promoted.
The 7 Best Reward Sites
Аs with every single niche, we have a lot of choices but not every rewards site can be an industry leader. Let's see some of the notable names that each customer should know.
1. Monetha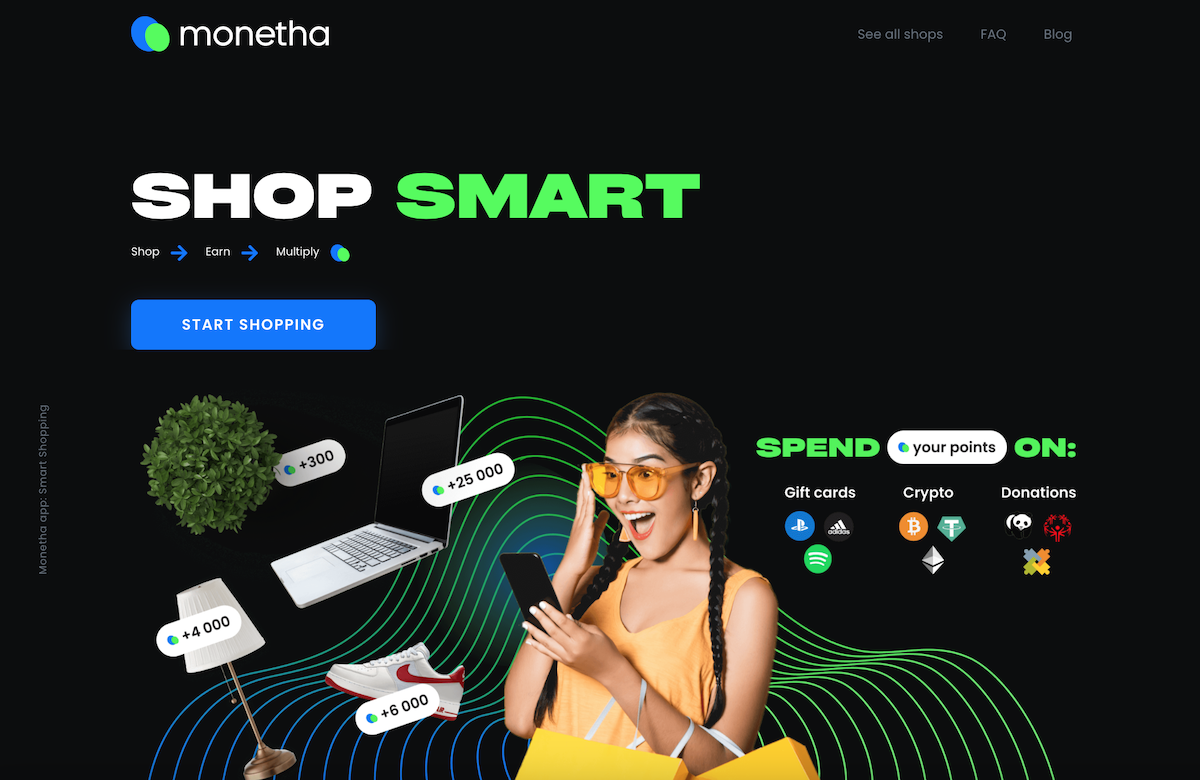 Monetha has hundreds of stores in 9 categories with rewards. Users earn Monetha Rewards for each euro that has been spent on the platform. If you find a good deal, you can get up to 800 points per euro spent and then convert these points in crypto, gift cards, or donate to charity. Monetha users can also earn by completing paid surveys.
While the platform is considered a newer one, it holds a lot of value, considering its expansion and better offers popping up daily. Not only that, it also has a huge focus on privacy: user profiles are fully encrypted. 
It might be not important for majority of users now, but soon Monetha will allow users to share their profiles with stores for additional discounts and rewards. It's something not every website can boast about.
What if you could shop as usual or take surveys and get free Amazon gift cards as a bonus? Say no more!
2. Swagbucks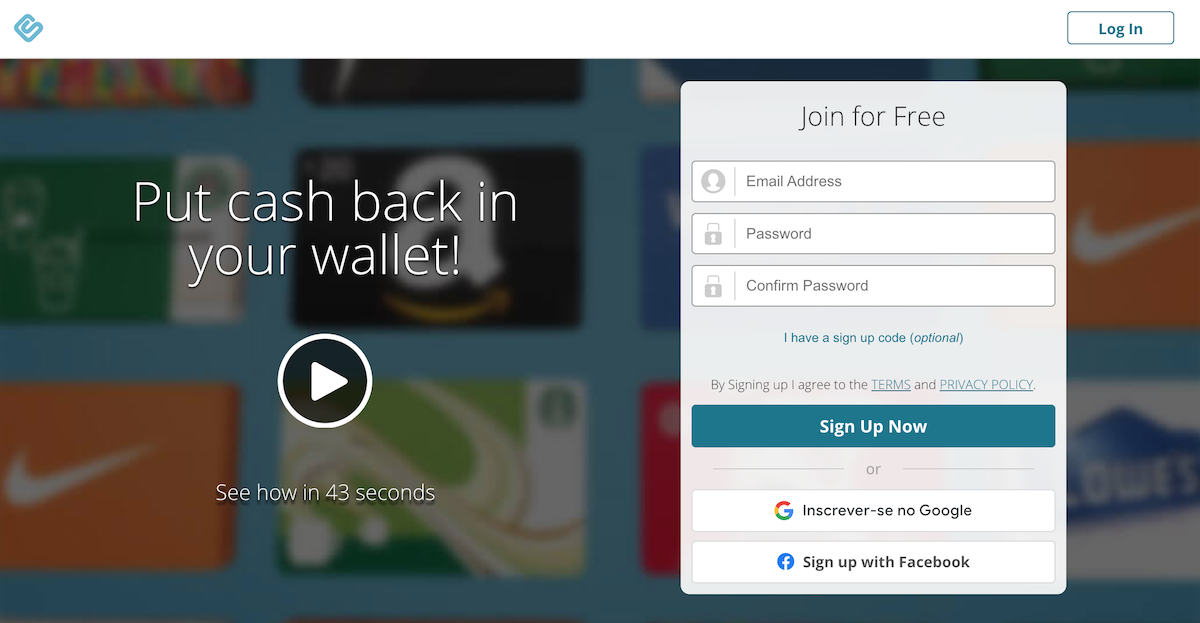 Swagbucks is a website where you are able to earn points called SB. Users can use SB to purchase various gift cards and retail items, given as cash via PayPal, or donated to charities like the World Wildlife Fund. You can earn SB by taking surveys, shopping online and in-store, watching videos, downloading apps, playing games online and offline, and doing computer-related tasks.
You can get up to 10% cash back . According to Swagbucks, they've given over 530 million dollars to their website members, and they give 7,000 gift cards per day.
If you want to learn more about Swagbucks, how you can earn money with it and whether it is safe or not, make sure you read this article.
3. Rakuten (formerly known as Ebates)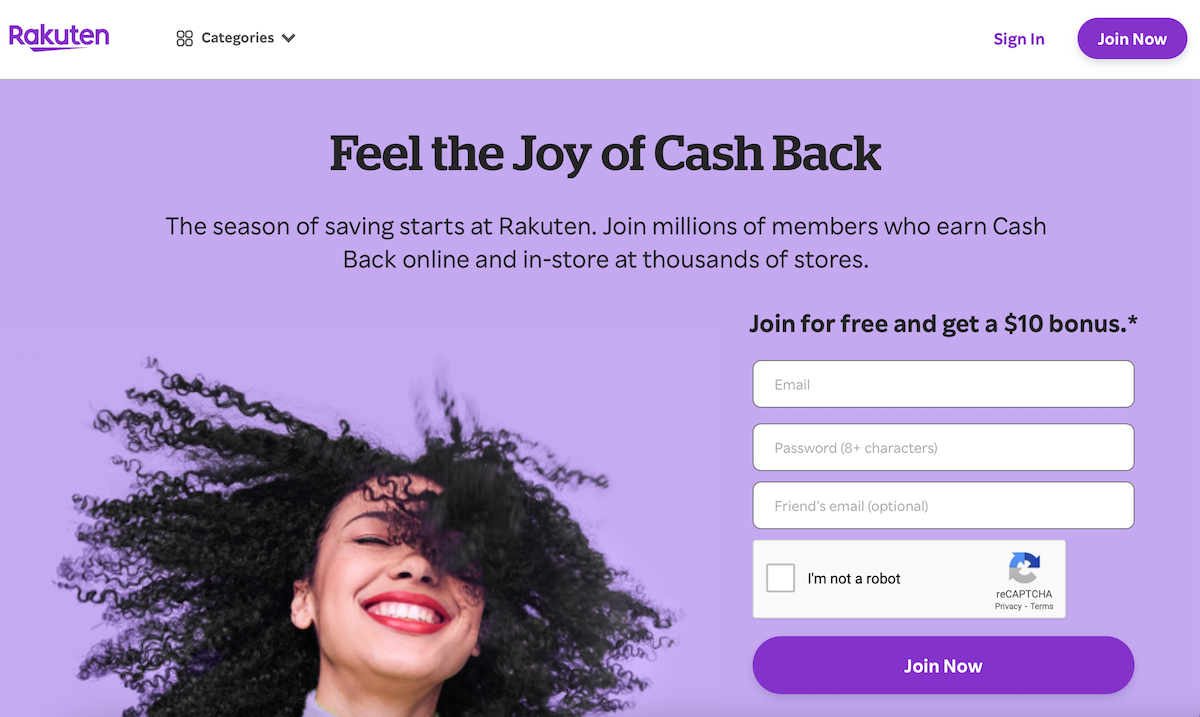 Rakuten is most widely known as the kit sponsor for FC Barcelona. However, it owns Ebates (the previous name of the reward site) for around eight years now. It is an excellent cashback service that lets you earn while you shop.
It's easy to establish and connect your accounts, and Rakuten gives you plenty of opportunities to accumulate points through the various offers available there.
You usually earn points — like 1% for the value of all Apple products, 2% of all Nikes, etc. However, there are times when you can save a lot of money with up to 35-40% of the value of the products. All you need to do is seek great deals.
Take surveys for gift cards!
Share your valuable opinions and get any of 5,000 gift cards from top brands.
4. BeFrugal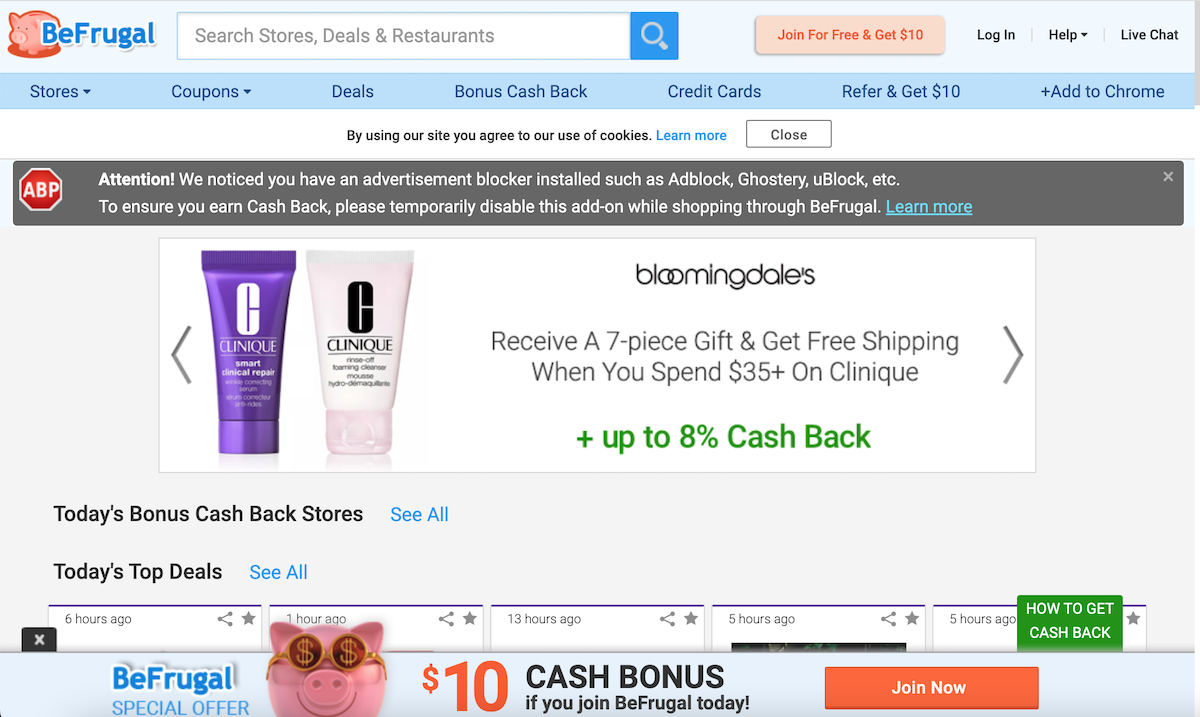 BeFrugal is a cashback site that gives you cash for every online purchase you make. When you shop at retailers from all over the web, BeFrugal makes sure you get outstanding offers from big stores like Macy's, Walmart, Tesco, etc.
While you can get some of the best deals on the market (reaching up to 80% at times), you can earn cash back with each purchase. You can also qualify for a "Double Cash Back Event," which can see you gain even better deals.
We have to mention that you have a $10 bonus for referring friends and $10 when signing up.
5. Checkout51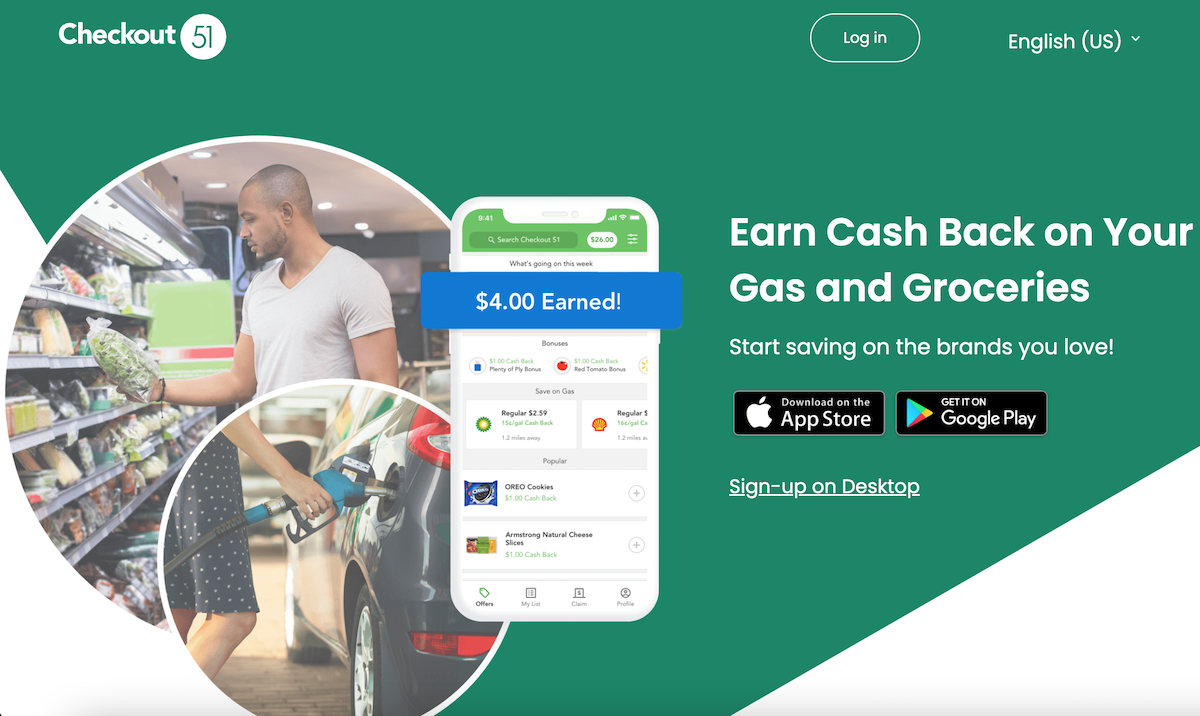 As the name indicates, Checkout51 is targeted at those who hit the road more often. Every time you visit gas stations supported by Checkout51, you can receive up to 25 cents per gallon when purchasing fuel and around 20 when buying goods.
What you need to do is download and install the app for iOS or Android, upload the receipts, and withdraw when you have at least $20 in savings in a check.
There are over 5,000 stores supported, and you can print your receipt in English, Spanish, and French. Check out for great offers, too. Every week they change.
6. Groupon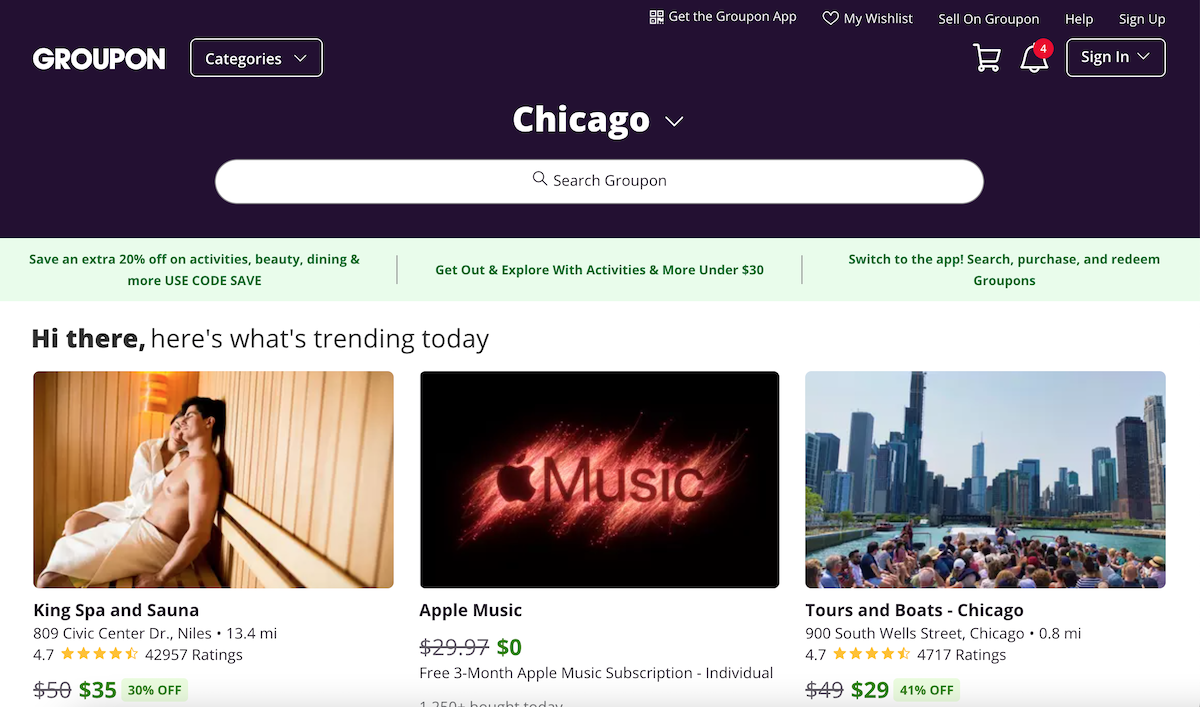 Groupon provides access to thousands of things to do, places to eat, and services that improve your daily life. With deals available for any meal of the day, any occasion in your home, and planned activities for you and your whole family, it's easy to find something you'll love.
Their app for Android and iOS is quite intuitive, and you can get some fantastic deals out there.
There are special offers like "Beauty Week," where you can save up to 81% on cosmetic procedures or massages. It's a place worth checking out, as there are new things to do and buy regularly.
7. PINCHme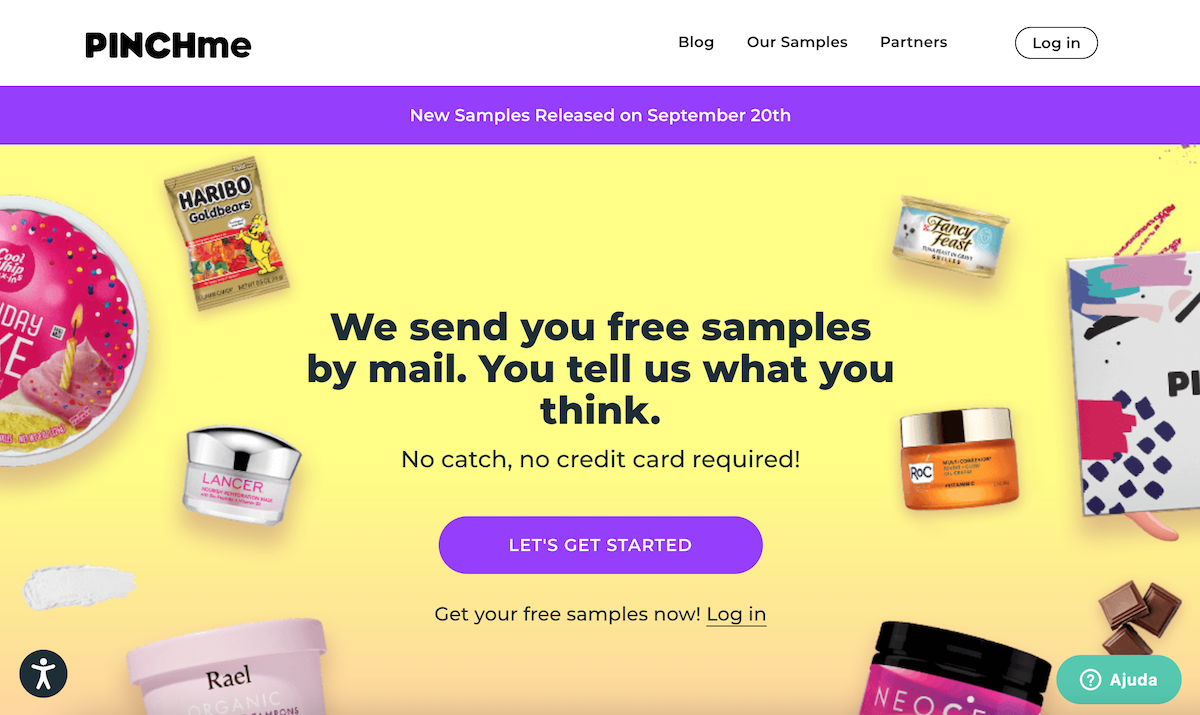 If you want to test a sample for free, then PINCHme is the right choice. PINCHme works with hundreds of reputable brands and manufacturers, including Unilever, Nestle, Kraft, Mars, Pepsico, etc.
All you need to do is be active and provide feedback on the sample you have been given. It's worth it, as you receive the product for free. But that's not all. You also earn points that you can use to purchase other goods for a better price.
Conclusion
People have always valued different discounts. And while they are used to getting some cash back via their credit cards, rewards sites take the mobile shopping experience to the next level. Customers who love product hunting are satisfied with the added flexibility of outstanding offers and coupon codes! 
But if you're looking for something more, don't miss our article about what stores give cash back! We're sure you'll love it.
Many platforms offer to pay you for taking surveys. Some of the most notable names are OnePoll, Toluna (read our review here), Swagbucks, i-Say, and Branded Surveys.
Some pay with gift cards, while others let you earn cash (OnePoll requires you to have a PayPal account).
KashKick is a web platform that offers GPT(get paid to) and paid surveys. The platform's mission is to empower users to participate in a variety of tasks that result in them making money.