Best deals just got better
It's a great feeling to find the best deals. It's even better to get rewarded in addition to best deals. Redeem rewards to gift cards and  cryptocurrency!
What is meant by wellness tourism?
Wellness tourism is described by the Global Wellness Institute as, 'travel associated with the pursuit of maintaining or enhancing one's personal wellbeing'.
A fancy way of saying, 'travel that helps to make you feel better.'
On the back of a global pandemic, where health and wellbeing became priorities, many people have already set their sights on improving their way of life; physically, mentally, and spiritually.
The post-COVID demand is so great that Wellness tourism is proving to be one of the fastest growing sectors of the travel and tourism industry across Europe.
Sure, people still want to have a fun vacation, but it has also become apparent that they want the pursuit of wellness and mindfulness — meditation, yoga, stress reduction, and other beneficial therapies — to be an integral part of that vacation.
So, who are the travelers chasing their wellness fix while on vacation?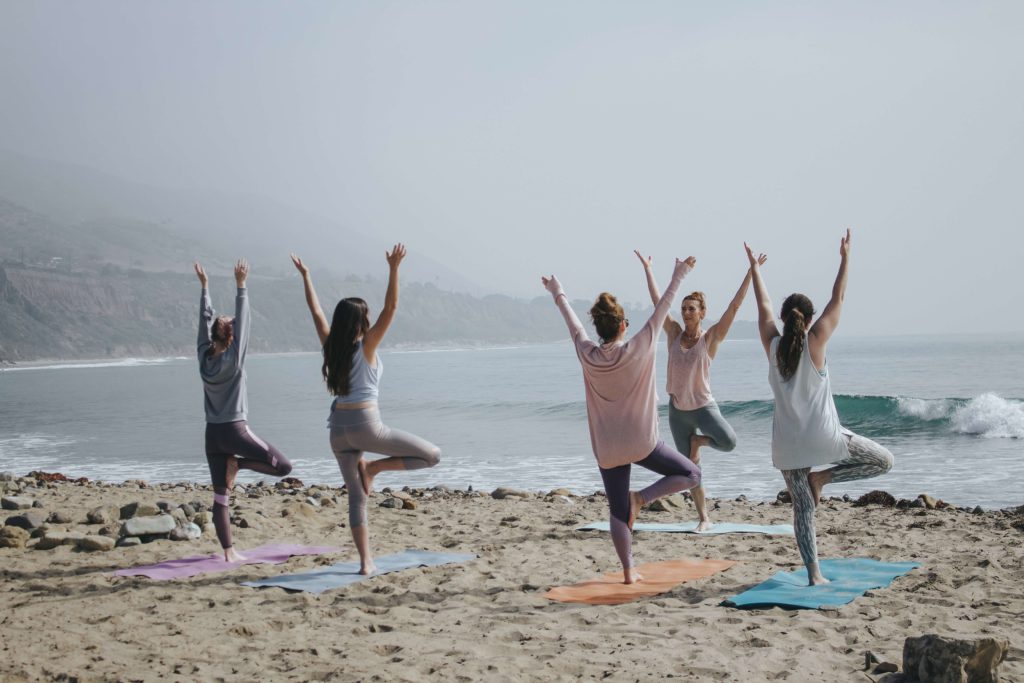 Photo by Kaylee Garrett on Unsplash
Meet the wellness chasers?
According to industry learning, wellness chasers are more often than not solo travelers.
They tolerate group travel to a certain degree, but the main purpose of their vacation comes as a personal treat to improve their overall lifestyle.
They are people who attempt to enhance their lives naturally, or with the aid of science and new technologies.
These might include using products like the Analemma water purifier — as a part of the holistic process — that claims to transform regular water to a life-enhancing super-charged drink.
And then there are the others, who invest regularly and deeply in their spiritual and mental wellness.
Wellness chasers can be broken down into a couple of groups:
Pensioners or early retirees — money is not a major concern and they are ready to explore new lifestyle choices
Busy go-getters and business professionals — their work life is dominated by stress and a wellness focused vacation is the perfect antidote
Constant wellness practitioners — these people use their wellness vacation as an extension of their regular lives and habits
Low-budget travelers and backpackers — more concerned about finding cheaper ways of spending time on their vacation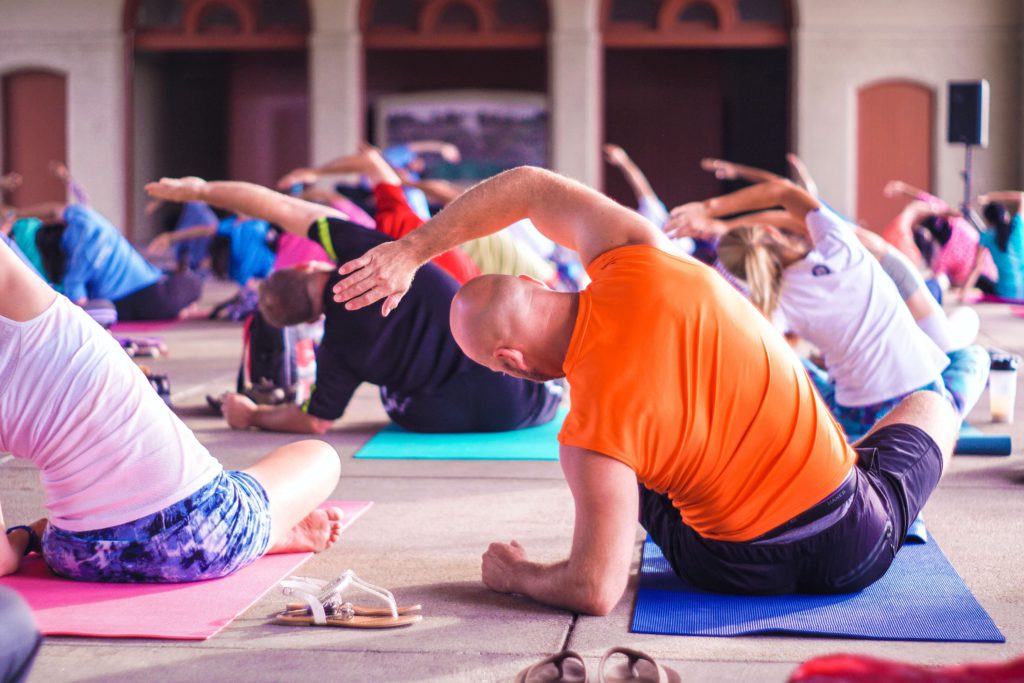 Photo by Anupam Mahapatra on Unsplash
Europe is leading the wellness travel market
When you think of wellness travel the first thing that usually comes to mind are massages, tropical beaches, islands, palm trees, yoga at sunrise by the seashore.
The real truth is different.
Europe, believe it or not, is the world's largest international wellness tourism destination with over 260 million visits annually. That's almost 40% of the overall global wellness travel market.
From the European wellness travel market, Germany leads the pack, followed by France and the United Kingdom. Hot on their heels are the burgeoning markets in Spain, Italy, Switzerland, and Austria.
However, every region and every destination offers its own unique experiences and flavors.
In the 18th and 19th centuries, the nobility followed the spa waters and thermal springs dotted across Europe from Germany to Turkey.
While they still exist, and continue to draw wellness tourists, new and authentic experiences are emerging based on the local pool of resources.
From star-gazing in the Canary Islands to spiritual healing camps in the forests of Lithuania, or mud baths in Romania to classes advocation eating healthy in Italy, the range of wellbeing experiences is constantly growing.
Best deals just got better
It's a great feeling to find the best deals. It's even better to get rewarded in addition to best deals. Redeem rewards to gift cards and  cryptocurrency!
Here are some examples of local wellness travel experiences.
Indigenous and native healing practices
Spiritual healing
Nature therapy using plants and forests
Wild foraging experiences
Healthy earth — muds and minerals
Thermal spas and healing waters
Culture and art — painting holidays, literature, and music camps
Historic tours and educational wellbeing
Bird/wildlife watching and nature appreciation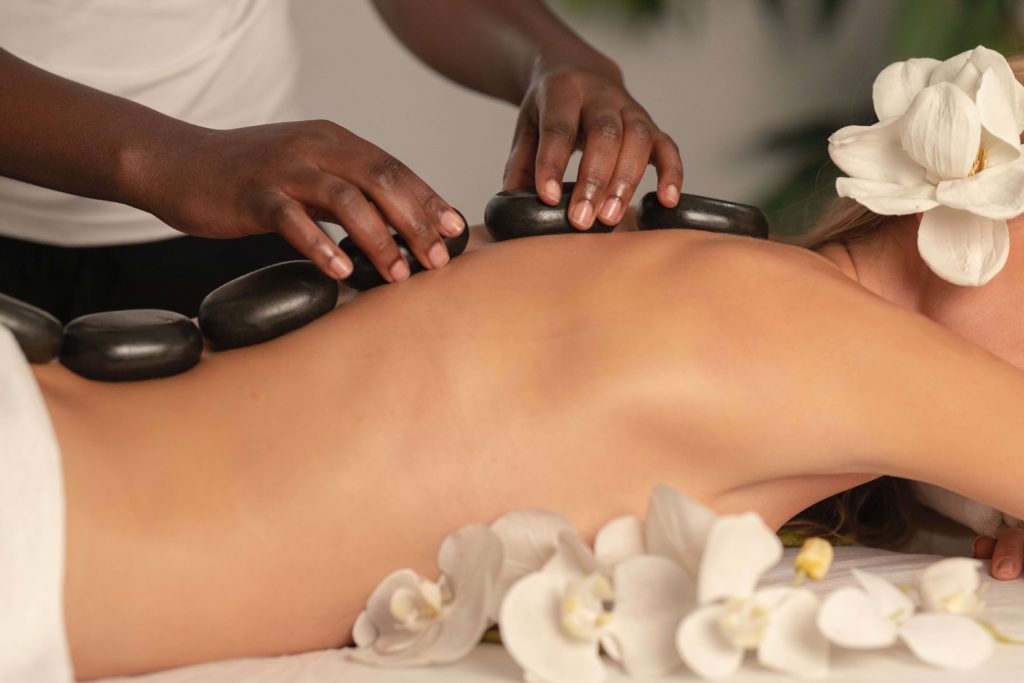 Photo by engin akyurt on Unsplash
Around Europe – some unique wellness travel experiences
Some people don't get to travel as much as they would like to. But, they still take their wellness seriously.
They carefully manage what they eat and drink, using companies like Nature's Finest, a 100% natural food and supplement company. They manage how they exercise, and how they balance their mental health.
They carefully manage their vitamin intake and use suppliers like Vitamin Shop and other specialist vitamin providers.
However, others who care about their wellbeing and wellness, and who love to travel are becoming more aware of the multitude of wellness travel options across Europe.
They research heavily into the different locations and different therapies to suit their needs. And they are discovering that the options are endless and are continuously growing.
As we already said, every destination is different, with a selection of unique experiences that vary from place to place. From healing waters to mineral-rich mud baths, every country holds its own wellness surprise.
Let's take a look at some of the more unusual wellness vacations in Europe.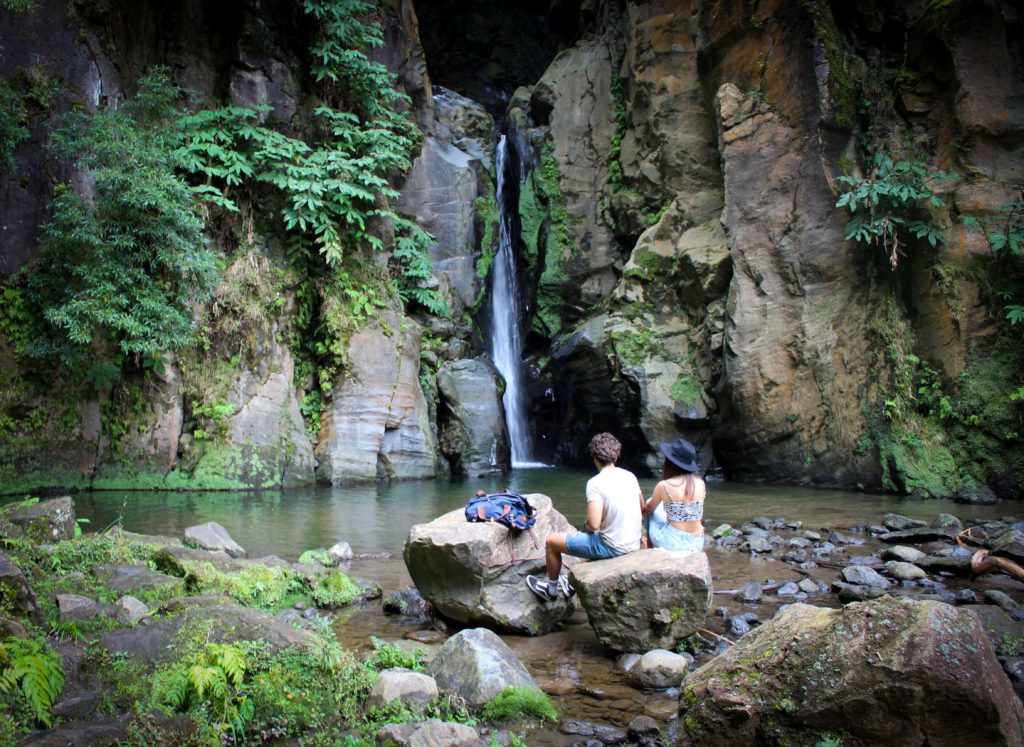 Photo by Alano Oliveira on Unsplash
Where nature is the healer – Portugal's Azores islands
If stunning natural beauty is a destination's major asset, it would be a crime not to share it with others.
Sao Miguel is the largest of the Portuguese Azores archipelago, but that doesn't mean that its inundated with tourists. Sure, tourism exists, but due to its remote location, visitors to the Azores really have to want to get there.
Because of its remoteness and its sheer unspoiled beauty, a slowly growing number of wellness chasers are discovering, or restoring their mojo here in a rich natural environment..
In return, tourism agencies are responding to this growth by providing spa breaks, nature therapy, and other experiences based on the islands natural resources.
Most Azores wellness vacations focus on thermal springs, jungle waterfalls, lush green forests, wildlife — whale and dolphin watching — and stunning natural beauty.
Each one an amazing ingredient that combine to create an unforgettable and rewarding wellness vacation.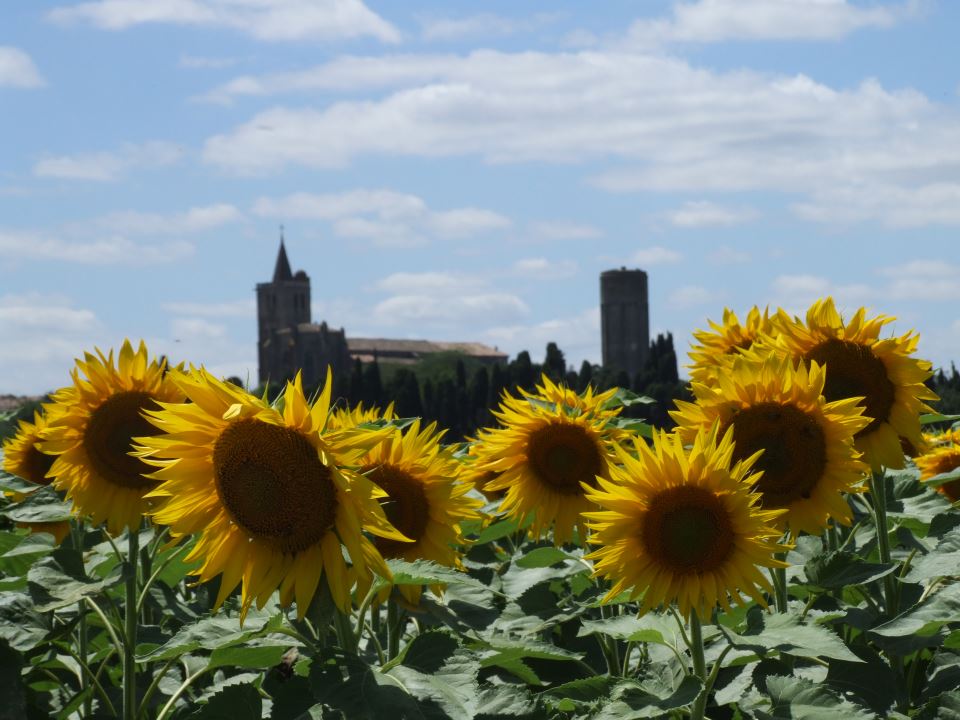 Pexiora, Carcassonne, France
The French House Party, Carcassonne, France
While it doesn't openly advertise itself as a wellness destination, the French House party — located in a beautifully restored 200 year-old French farmhouse — is perhaps underselling itself.
Situated amongst fields of brilliant yellow sunflowers, close to the peaceful waterways of the Canal du Midi in Languedoc, the French House Party offers summer courses in gastronomy, wine appreciation, song writing, creative writing, golf and gourmet, among others.
The farmhouse's location whispers wellness, regardless of your reason for being there.
The solitude and rural tranquility is the perfect antidote for modern stressful living. Plus, learning from some of the best tutors available — songwriting with musical genius Mike Batt — can be the inspiration for greater mindfulness.
Although advertised as the French House 'Party', the French House Retreat and would be a more fitting moniker. Having said that, it's a retreat with the opportunity for a lot of fun.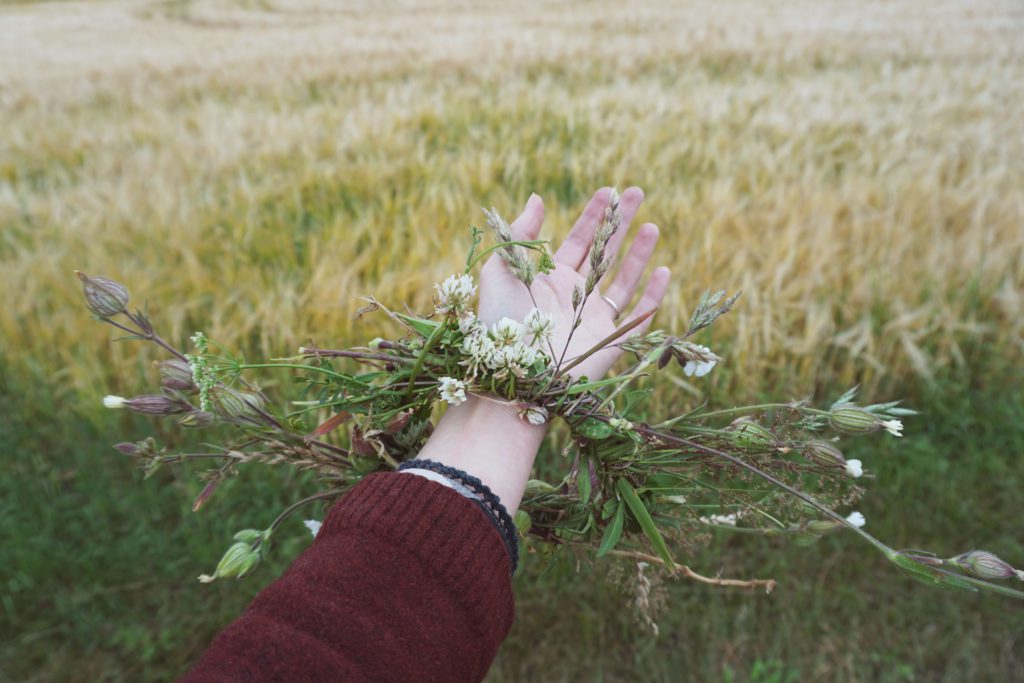 Photo by Victoria Strukovskaya on Unsplash
Pagan and spiritual vacations in Lithuania
Did you know that the little forest-shrouded country of Lithuania was the last Pagan country in Europe?
It wasn't until the late 14th century that the beautiful Baltic country adopted christianity as its official religion. Or rather, the country's rulers did.
But the doesn't mean that the traditions and the ceremonies of the Pagans have died out completely.
Those historic traditions still exist to this day, and are practiced as an integral part of personal and community wellness and mindfulness by the Romuva Community (the practitioners continue Baltic pagan traditions from folklore, customs, and superstition).
Although there are few, if any, organized Pagan vacations in Lithuania, any visitor to the country will quickly uncover the country's pagan past — even unwittingly.
Increase your purchasing power
Your hard earned money spent via Monetha's app are worth more. Get rewarded with every purchase you make and redeem rewards to gift cards and cryptocurrency!
The people, especially the Romuva community, are happy to share their knowledge and experiences, their culture and their traditions. They are also happy to share the wisdom of the earth that has been passed down through the generations.
For anyone who feels like they have lost their connection to the planet and its creatures, a visit to Lithuania's forests in the company of a Romuva guide will help to restore your environmental balance.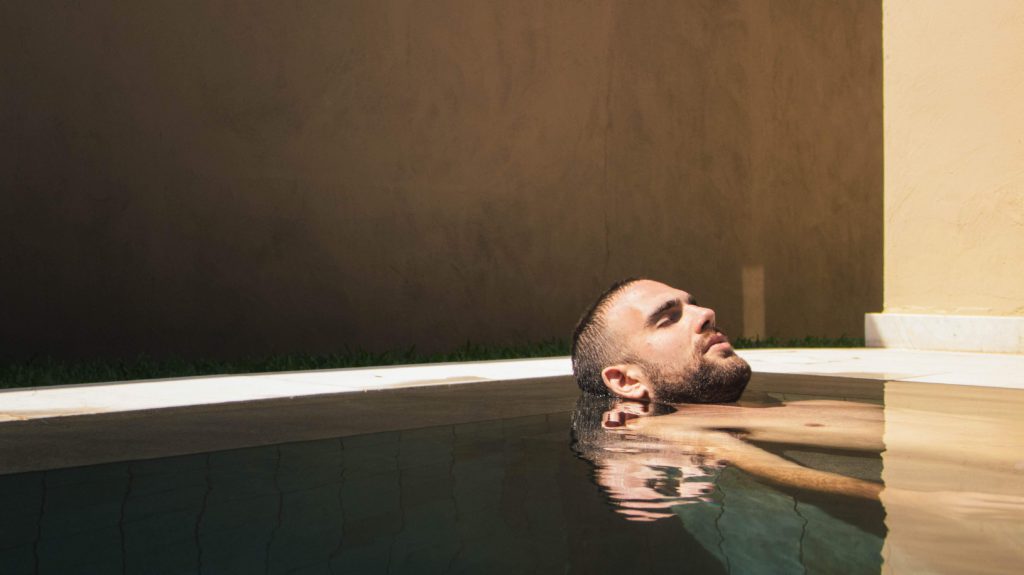 Photo by Logan Stone on Unsplash
Taking the healing waters in Hungary
It has to be remembered that people also travel for physical wellness.
One of the focal points for physical wellness travel in Europe is a lake in smack bang in the centre of Europe.
To be exact, the location in question is Lake Hévíz — the largest swimmable thermal lake in the world — located at the southern end of Hungary's Lake Balaton close to the Spa town of Keszthely.
Regarded as one of Europe's most popular wellness destinations, Lake Hévíz has seen a resurgence in its popularity.
The name Hévíz actually means 'hot water', referring to the healing thermal waters that bubble their way up from the earth's core and are heated to a constant temperature of 24 ° C.
That constant temperature means that even in the depths of winter — when the ambient temperate is below zero and snow is falling all around — the warm waters are a welcome and beneficial distraction.
The mineral rich waters are said to be helpful to people suffering from rheumatic and locomotive disorders.
However with such an influx of 'ill' people, and for anyone worried about water quality it's good to know that the entire lake is naturally replenished every 72 hours.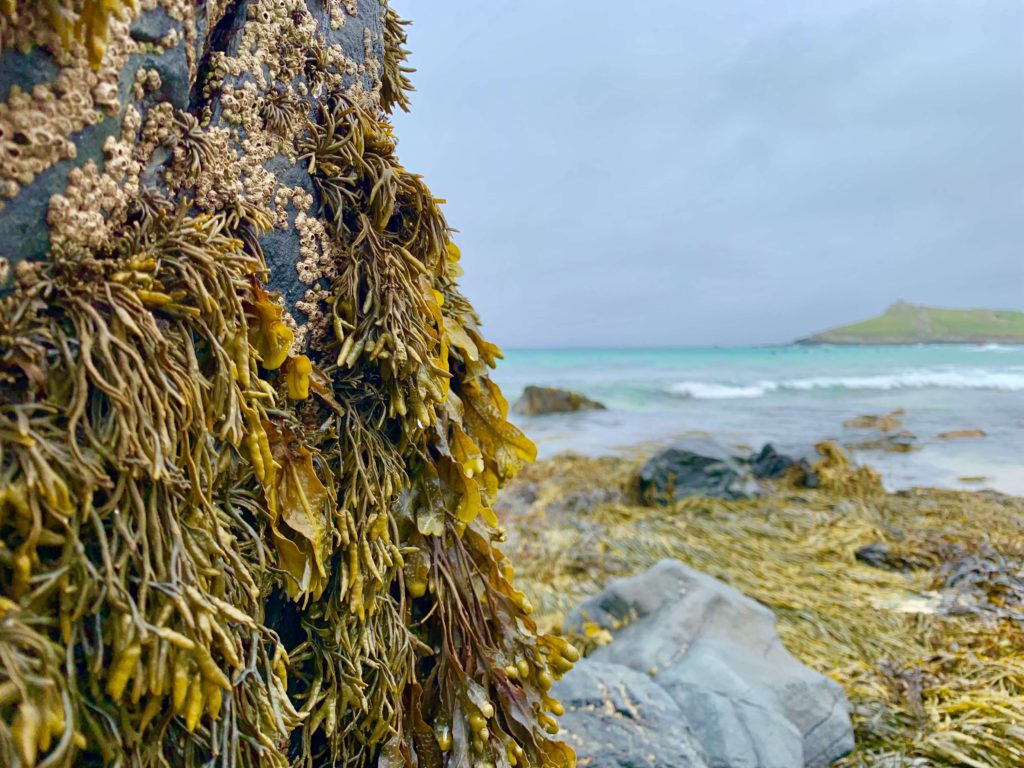 Photo by Martin Dawson on Unsplash
Seaweed baths on Ireland's Atlantic coast
Ireland's Wild Atlantic Way is one of the most rugged natural landscapes in all of Europe.
In winter, waves over 40 feet high regularly pound the coastline. It seems like an inhospitable place to venture for wellness.
But, every year, tens of thousands of wellbeing chasers flock to towns and villages up and down the length of Ireland's west coast in search of the humble seaweed.
We all remember slippery seaweed encounters from our childhood vacations. But very few of us ever thought about the amazing benefits these incredible plants offer for health and wellbeing.
From the Connemara coast in county Galway to the beaches of Sligo, Donegal and Kerry, seaweed baths are big business, offering big benefits.
Seaweed is well-known and highly regarded for its anti-inflammatory properties and its rich mineral content.
Hot seaweed baths have been proven to lower stress levels. The therapy can also counter multiple skin conditions, help with rehabilitation from muscle and joint pain, and also to help remove damaging toxins from the body.
Around every corner, the whole west coast of Ireland proudly boasts seaweed spas and therapy centers for all pockets and all tastes.
In sumptuous ancient castles and fabricated seaside shacks, the seaweed therapy locations may differ but the benefits for your health and wellbeing are the same.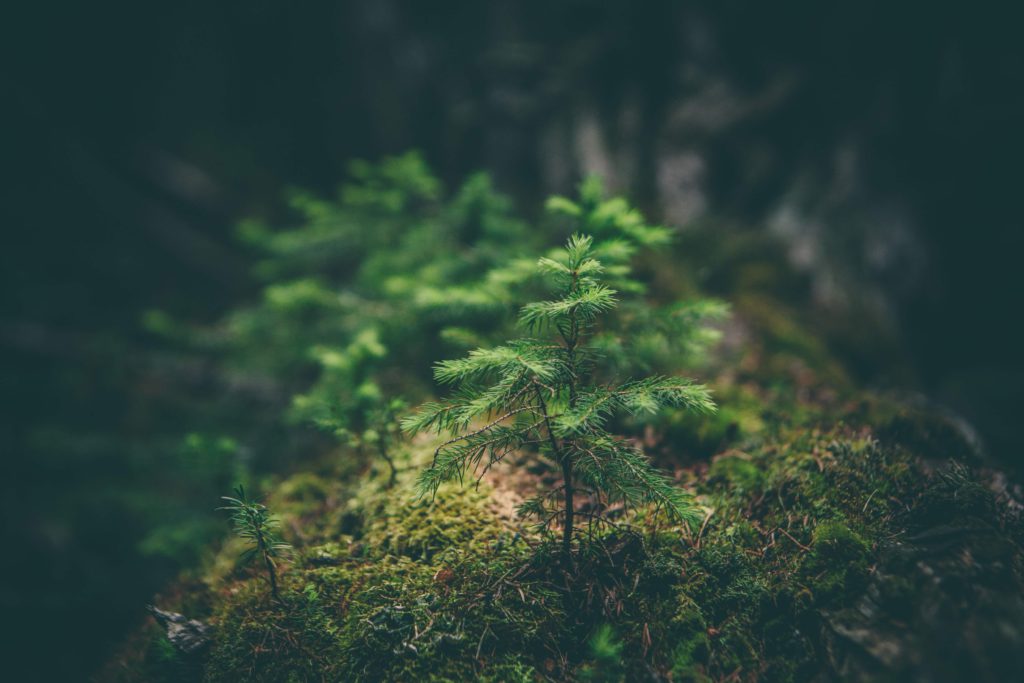 Photo by Matthew Smith on Unsplash
The planet needs wellness too
Wellness and mindfulness vacations are essential in helping us to repair ourselves physically, mentally, and spiritually.
But they are also beneficial for the planet.
Wellness vacation operators, from mud baths to aroma therapists, are closely connected to the earth and the environment.
They have to be. Their existence usually depends deeply on the planet's health and wellbeing.
That's why when you invest in a wellness vacation, you're also investing in the planet and its future.
ready? Here's your welcome bonus!
Sign up to Monetha's app and get a welcome bonus of 2000 points to start your earnings journey!